Tom Cutterham
Sir Christopher Cox Junior Fellow (History)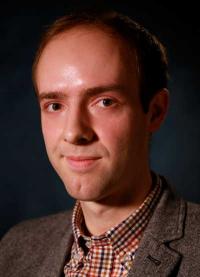 tom.cutterham@new.ox.ac.uk
Tom studied Ancient and Modern History at St Hugh's College, Oxford, where he stayed to do an MSt in US History, followed by his DPhil on social and political thought in revolutionary America. He is a contributing member of the early American history blog, The Junto (earlyamericanists.com).
Teaching
Tom teaches colonial and revolutionary North America from 1607 to 1812, and the early national United States from 1776 to 1877, as well as supporting the teaching of Disciplines of History at New College, particularly in structural social history.
Research
After America's war for home rule came the war for rule at home. Tom's thesis looks at discourses of social order and justice in the 1780s to understand the ways American elites reacted and adjusted to the revolution. He is interested in how notions of reason, nature, and expertise help form relations of power, and how they challenge democratic and egalitarian commitments, not just in the eighteenth century but also today. His research ambitions encompass the histories of ideas, law, capitalism, and political thought.
Publications
"

The Unrevolutionary 1790s,"

Global Discourse

(forthcoming, 2015).

"

The International Dimension of the Federal Constitution,"

Journal of American Studies

48.2 (May 2014), 501-515.

"

Charles Beard and Radical Public History," 

American Political Thought

2.2 (Fall 2013), 308-316.

"

History Out of Time: Irony and American Historical Consciousness in Fallout 3," in Matthew Kapell and Andrew Elliott eds.,

Playing with the Past: Digital Games and the Simulation of History

(Bloomsbury, 2013), 313-326.