Richard Whittington
Millman Tutorial Fellow in Business Studies, Tutor for Undergraduate Admissions; Professor of Strategic Management
MBA Aston, MA Oxf, PhD Manc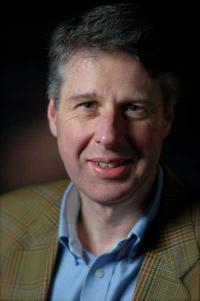 richard.whittington@new.ox.ac.uk
Richard is Millman Fellow in Management Studies at New College and Professor of Strategic Management at the Said Business School, University of Oxford. He has held full or visiting positions at Imperial College London, Warwick University, Harvard Business School, HEC Paris and the University of Toulouse.  
Teaching
Richard tutors the first year management course to Economics and Management students at New College and teach strategy to undergraduates and postgraduates more widely. 
Research Interests
Richard's primary research interest is in the practice of strategy - in other words, how people do strategy as a kind of work. He is also interested in the comparison of management practices internationally and historically, and in the management of strategic change. 
Selected Publications
G. Johnson, R. Whittington D. Angwin, P. Regnér and K. Scholes, Exploring Strategy,  Pearson,  10th edition 2013
G. Johnson, K. Scholes and R. Whittington, Fundamentals of Strategy, 2nd edition, Pearson, 2010
G. Johnson, A. Langley, L. Melin and R. Whittington, Strategy as Practice: Research Directions and Resources, Cambridge University Press, 2007
A. Pettigrew, R. Whittington, L. Melin, W. Ruigrok, C. Sanchez-Runde and F.  Van den Bosch (eds), Innovative Forms of Organizing, Sage Publications, 2003
A. Pettigrew, H. Thomas and R. Whittington (eds), The Handbook of Strategy and Management, Sage, 2002
R. Whittington, What is Strategy – and Does it Matter?, Thompson, 2000.