David Parrott
Penry Williams Fellow, Tutor in History, Precentor; CUF Lecturer in History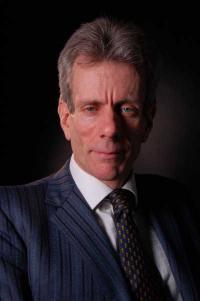 david.parrott@new.ox.ac.uk
After taking his BA and DPhil in History at Oxford (Christ Church and Wolfson College), David was appointed a lecturer at the University of York.  He returned to New College as Fellow and Tutor in 1992, and a lecturer in the History Faculty, where he is Director of Graduate Studies from 2010-2012.  In the academic year 2010-11 he is serving as College Subwarden. 
Teaching Paragraph
David teaches history in the period 1500-1750, with special reference to the history of France and Italy and to European political, military and cultural history.  He teaches elements of the first year outline courses in historiography and methodology and more specialized courses on the Spanish New World, early modern Court Culture and seventeenth-century France.
Research Interests 
David's research interests are in early modern European history, primarily the political, social and military history of 17th-century France, but with interests in Northern Italy in the same period.  He also has a research interest in military organization and change and its political and social impact across West-Central Europe from 1500-1750.  His present project involves a return to the study of France and the crisis of the mid-seventeenth century. 
Selected Publications
Richelieu's Army.  War, Government and Society in France, 1624-42, Cambridge, CUP, 2001.
"The Mantuan Succession, 1627-1631: A sovereignty dispute in early modern Europe", English Historical Review, cxii, 1997, 20-65.
"War and International Relations in Seventeenth-Century Europe", in J. Bergin (ed), The Oxford History of Seventeenth-Century Europe, Oxford: OUP, 2001.
"From military enterprise to standing armies: war, state and society in Western Europe, 1600-1700", in F. Tallett, D. Trim (eds), European Warfare, 1350-1750.  Cambridge: CUP, 2010.
The Business of War. Military enterprise and military revolution in early modern Europe.  Cambridge: CUP, forthcoming.