Martin Williams
David Clarke Fellow; Tutor in Engineering; Professor of Engineering Science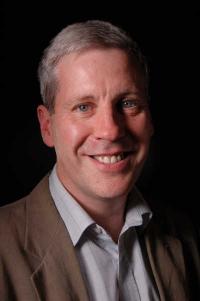 martin.williams@eng.ox.ac.uk
I studied civil engineering at Bristol University in the 1980s, then worked as a structural design engineer for a few years before taking up my current appointment in 1989. 
Teaching
Within College I teach structures, mechanics and mathematics to the first and second years. In the Engineering Science Department, I lecture on core mechanics topics in the early years of the course and on the structural parts of the civil engineering options in the later years.
Research Interests
My research is on the dynamics of structures; I aim to understand the causes of problematic or damaging vibrations, and to design, test and validate methods of reducing them. Examples include buildings subjected to large earthquakes, suspension bridges in cross-winds and structures such as footbridges and grandstands which may experience synchronised crowd loading. I also work on the assessment and preservation of historic structures, particularly from ancient Rome.
Selected Publications
Williams M.S., Todd J.D. (2000) Structures: theory and analysis. Palgrave Macmillan, Basingstoke, 430 pp. 
Ojaghi M., Williams M.S., Dietz M.S., Blakeborough A., Lamata-Martinez I. (2014) Real-time distributed hybrid testing: coupling geographically distributed scientific equipment across the internet to extend seismic testing capabilities. Earthquake Engng Struct. Dyn., 43(7), 1023-1043. doi: 10.1002/eqe.2385
Nhleko S., Williams M.S., Blakeborough A., Stebbins J. (2013) Horizontal dynamic forces generated by swaying and jumping. J. Sound Vib., 332(11), 2856-2871. doi: 10.1016/j.jsv.2012.12.035 
Albuerne A., Williams M.S., Lawson V. (2013) Prediction of the failure mechanism of arches and vaults under base motion using DEM based on the NCSD method. J. Heritage Conservation, 34, 41-47.
Karavasilis T.L., Blakeborough A., Williams M.S. (2011) Development of nonlinear analytical model and seismic analyses of a steel MRF with self-centering devices and viscoelastic dampers. Computers & Structures, 89, 1232-1240. doi: 10.1016/j.compstruc.2010.08.013