Jonathan Leader Maynard
Lecturer in International Relations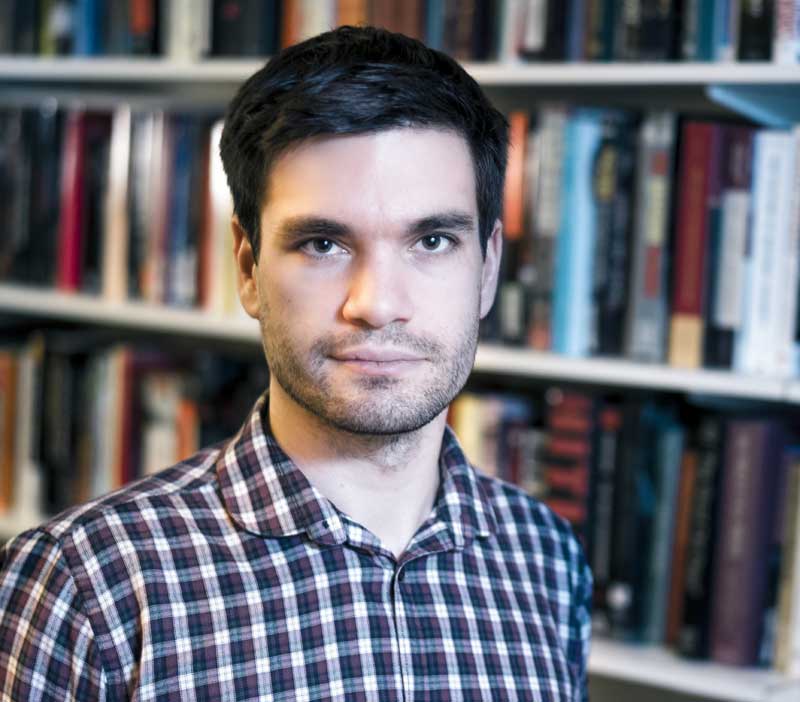 jonathan.leadermaynard@politics.ox.ac.uk
Jonathan completed his undergraduate degree in War Studies and History at King's College London in 2008, and then moved to the University of Oxford to take an MPhil in Political Theory and DPhil in Politics between 2008 and 2013. From 2011-2013 he worked as a Non-Stipendiary Lecturer in Politics and International Relations at St. Anne's College, Oxford, and from 2013-2015 he was the Rank-Manning Junior Research Fellow in Social Sciences at New College. Jonathan is now a Lecturer in International Relations in the college and a Departmental Lecturer in International Relations in the Department of Politics and International Relations.
Teaching
Jonathan currently gives tutorials in the three International Relations papers on the PPE and Modern History and Politics undergraduate degrees, and supervises Masters and Doctoral level students in the broad field of international conflict and security. He also has experience teaching the Theory of Politics and Sociological Theory papers.
Research Interests
Jonathan's central research interest is the role of ideology in mass atrocities against civilians, including genocides, pogroms, 'ethnic cleansing' and terrorism. His work aims to produce a general account of how violence against civilians is made to look justified across a number of such cases, drawing on a range of disciplines including genocide studies, International Relations, political theory, political sociology, intellectual history, social psychology and social epistemology. His past work has been particularly concerned with atrocities in Nazi Germany, Stalinist Russia, and in the military operations of the Western Allies during World War II, but is now increasingly concerned with more contemporary cases. More generally, Jonathan is interested in the sociology of political violence and the study of ideologies. He has secondary research interests in international normative theory and military ethics.
Selected Publications
"A Map of the Field of Ideological Analysis," Journal of Political Ideologies 18/3 (2013)
"A Complex Systems Approach to the Study of Ideology: Cognitive-Affective Structures and the Dynamics of Belief Systems" (co-authored with Thomas Homer-Dixon, Matto Mildenberger, Manjana Milkoreit, Steven J. Mock, Stephen Quilley, Tobias Schröder and Paul Thagard), Journal of Social and Political Psychology 1/1 (2013)
"Rethinking the Role of Ideology in Mass Atrocities," Terrorism and Political Violence 26 (2014)
"Liberal and Illiberal Justifications of Mass Violence Against Civilians," in Alan Cromartie (ed.), Liberal Wars: Anglo-American strategy, ideology and practice (Abingdon: Routledge, 2015)
"Combating Atrocity-justifying Ideologies," in Jennifer Welsh & Serena Sharma (eds.), The Responsibility to Prevent: Overcoming the Challenges to Atrocity Prevention (Oxford: Oxford University Press, 2015) 
"Preventing Mass Atrocities: Ideological Strategies and Interventions," Politics and Governance 3/3 (2015)