New College Instrumental Awards
New College offers a number of instrumental awards that are available to undergraduates with the exception of the Organ Scholars and the Academical Clerks. These awards are made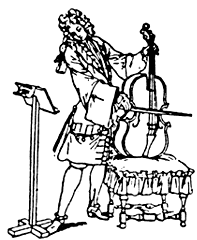 in an undergraduate's first year only, and are tenable for the duration of a holder's undergraduate studies.
Successful holders of the awards are required, when asked, to perform in the Warden's Club Concert. Awards are also made on the condition the holder plays a leading role in undergraduate music-making on the College. Examples of what this might entail include playing in the College Orchestra, giving solo and chamber recitals in the lunchtime recital series, and standing for one of the offices in the Music Society. Current and past award holders are listed here.
Auditions are held on Friday of first week of Michaelmas Term each year. The value of the award – as at 2016 – is £300 per annum, paid at £100 per term.
Interested candidates should contact the New College Tuition Office. Questions on the awards themselves should be addressed to the two music tutors, Professor Michael Burden and Professor Robert Quinney.