Charlotte Brierley
Todd-Bird Non-Stipendiary Junior Research Fellow (Clinical Medicine)
MA Camb, BM BCh Oxf, MRCP
charlotte.brierley@new.ox.ac.uk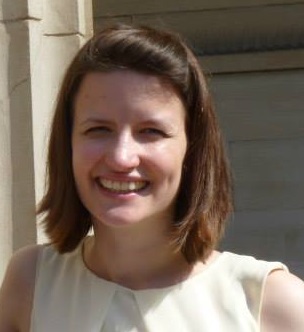 Charlotte trained in medicine in Cambridge and Oxford and is now a core medical trainee at Oxford's John Radcliffe Hospital. Her research is in the field of haematology, investigating improving outcomes after haematopoietic stem cell transplantation. She has a particular interest in medical education.
Charlotte's teaching at New College is to clinical medical students. This primarily involves bedside teaching alongside tutorials in clinical medicine.
Selected publications:
Brierley CK, Littlewood TJ, Peniket AJ, Gregg R, Ward J, Clark A, Parker A, Malladi R, Medd P. (2015) Impact of ABO blood group mismatch in alemtuzumab-based reduced-intensity conditioned haematopoietic SCT. Bone Marrow Transplant. 50(7):931-8.
Brierley CK, Steensma DP.(2015)  Thrombopoiesis-stimulating agents and myelodysplastic syndromes. Br J Haematol. 169(3):309-23.
Brierley CK, Suarez N, Arora G, Graham D. (2014)  Healthcare access and health beliefs of the indigenous peoples in remote Amazonian Peru. Am J Trop Med Hyg. 2014 Jan;90(1):180-3
Brierley CK, Morgan EA, Sprague JR, Odejide OO, DeAngelo DJ, Steensma DP. (2013) An extreme example of focal bone marrow involvement in acute myeloid leukemia. Am J Hematol. 88(4):335-6.